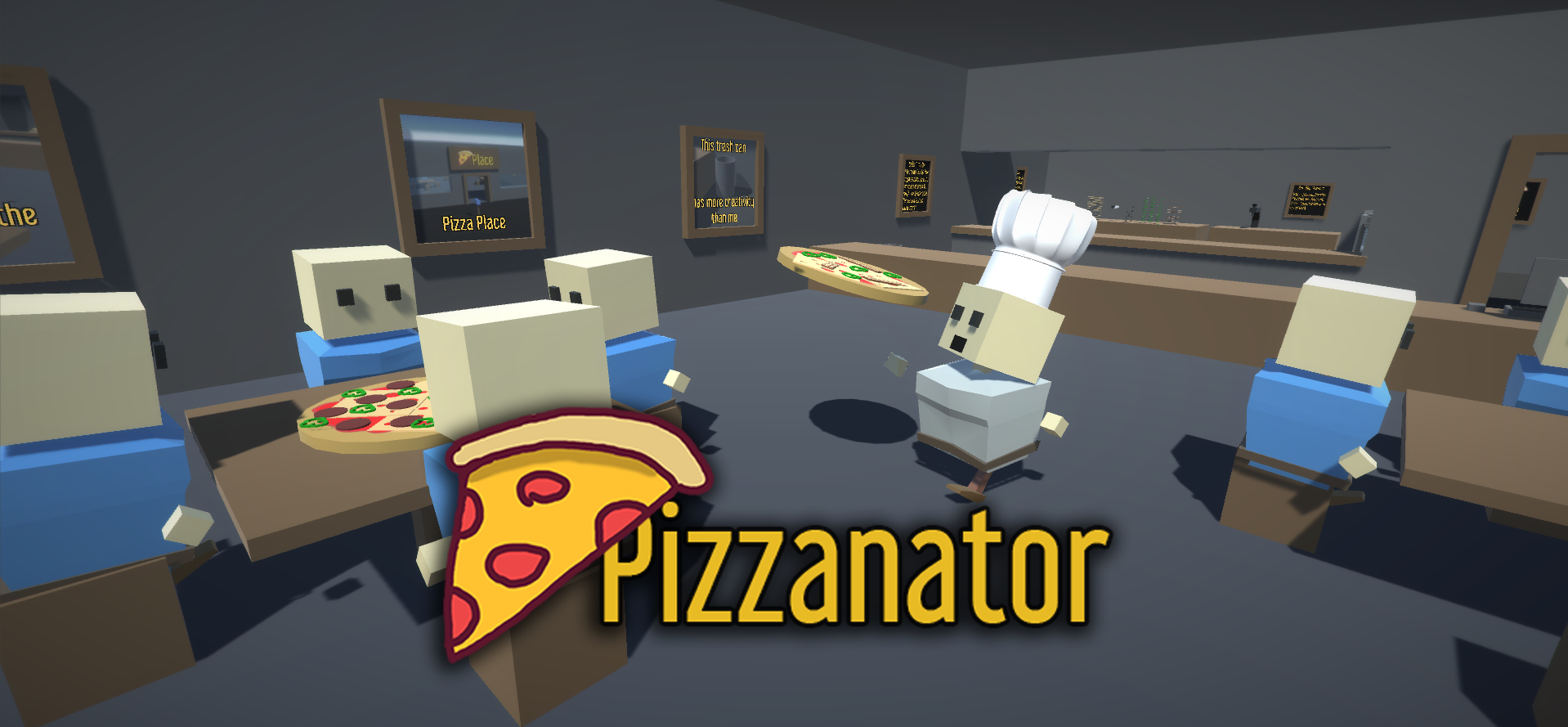 Pizzanator - Pizza Simulator
A downloadable game for Windows
The world is struggling to find a good Pizza Maker. Only this way we can truly find one that can create the best pizzas of all time!
Can you become the world greatest Pizza Maker?
Take orders from guests and try to satisfy them! (You get money from them) Place things on pizza however you want, oven that pizza and its ready to be eaten. If you run out of food for your pizza just simply turn on your PC and order them.
If its hard for you to remember all those Pizza Recipes, just look them on your PC!
Controls:
E/Q - Show your arms.
LMB/RMB - Grab stuff with hands.
F(Action Key) - With "F" you can: open/close oven door, take order from guests(NPCs), turn on PC, etc...
Z - Camera Zoom
ESC - Go back to Main Menu.
How to play?
Go up to someone and click '"F" to take an order. After that you have to look for a recipe on your PC, for example if a guest wants a PEPPERONI pizza you would look for a PEPPERONI pizza recipe. After that just place those things on dough and oven that pizza. You are done! You made your very first pizza!
Gameplay by:
Download
Click download now to get access to the following files:
Pizzanator (Updated, Fixed Bugs)
15 MB